Oudtshoorn Activities and more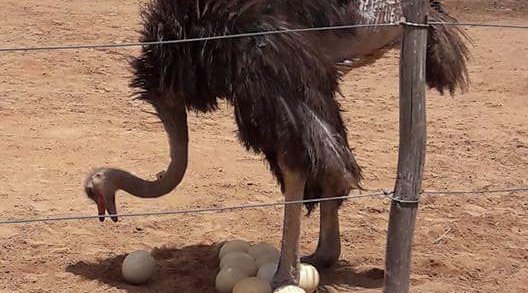 We would like to take this opportunity to give you some information about Oudtshoorn and its surroundings.
1. The famous Cango Caves - Heritage or Adventure tours
2. Swartberg Pass for the views or consider doing the circular route to Prince Albert (a small village)
3. If driving the circular route visit Meiringspoort (a small canyon 22km long) and take an easy walk to the Waterfall and afterward visit De Rust (a small village)
4. From De Rust you will be able to take the Oude Muragie gravel road to visit "Rust and Vrede" Waterfall (closing time 15:30 pm)
5. Ostrich show farms: Safari, Highgate, Cango, and Chandelier
6. Cango Wildlife Ranch ( also a rehabilitation center) for many animal encounters and even Crocodile Cage Diving
7. Buffelsdrift Game Lodge for Game drives, Elephant encounters, Meerkat Safaris, and more
8. Wilgelwandel Family farm for Camel rides, waterslides, Animal feeding, playgrounds and more
9. Chandelier Game Lodge where you will be able to feed some giraffes
10. Surval Olive Estate for olive tasting
11. Wine tasting: Karusa in Schoemanshoek, Grundheim in Volmoed, Boplaas, Die Krans in Calitzdorp, Domein in De Rust, Thorny Creek Brewery
12. Meerkats viewing: Five Shy, Buffelsdrift Game Lodge or Berluda
13. Stargazing: weather permitting
14. Museums: CP Nel, Arbeidsgenot, Le Roux Town House
15. Township Tours by RJ Tours
16. Heritage Town walk
17. Golfing
18. For the adventure at heart, you can do a day trip to the Gamkaskloof Valley also known as "DIE HELL" (4 x 4 vehicle needed. If not, guided tours are available)
19. For "very exciting Ziplining above the seawaters" visit Mosselbay (Coast Town 1 hour drive)
SHUTTLES, TAXIS, OR TOURS:
1. AB taxis
2. A 2 Zebra Adventures
3. Jonga SA
4. Klein Karoo day Tours
5. Swartberg Experience
6. True South Travel
7. Swartberg Hiking guided tours
SHOPPING:
1. Esterer Leather Boutique and Curios.
2. Lugro Ostrich Leather
3. Cali Crafts and Gems
4. Cape Karoo Ostrich Emporium
5. Ostrich International
MESSAGES:
Done on the premises to be booked in advance to avoid any disappointment